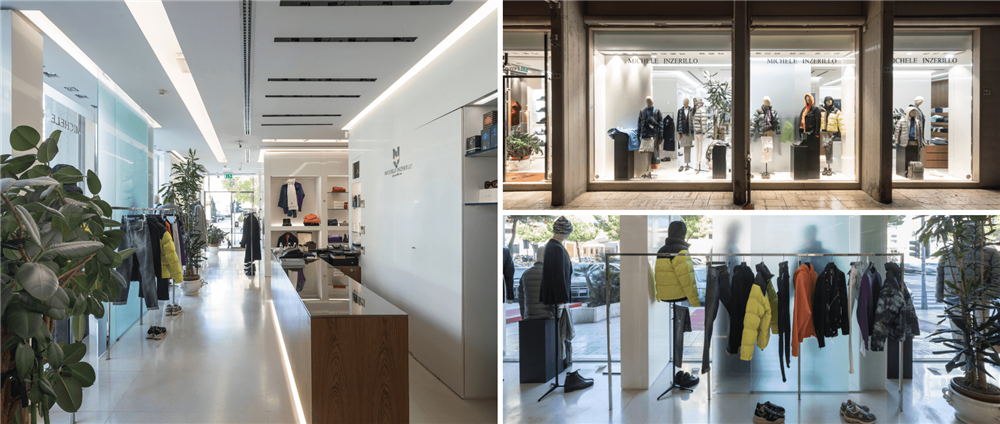 BOUTIQUE & E-STORE
Today as yesterday, Michele Inzerillo boutique is a reference point for the man who wears with sophisticated elegance, appreciates the quality of the fabrics and does not neglect the refinement of the details. The Michele Inzerillo Boutique is the Gentlemen's Home in Palermo but also around the world, where our customers find us choosing to shop online. We're proud to have customers from all over the world.
ONLY THE BEST BRANDS FOR HIM AND HER
We are official retailers of following brands: 3.1 Philipp Lim, AMI Paris, A.P.C., Alden, Aspesi, Boglioli, Borsalino, Brioni, Buttero, CP Company, Department Five, Dondup, Drumohr, Edward Green, Fedeli, Herno, Incotex, Isaia, Jacob Cohen, John Lobb, Kiton, Missoni, Officine Creative, Orciani, Paraboot, Philippe Model, Rains, Red Wing Shoes, R.M. Williams, Tricker's, Veja, Woolrich, Zegna, Zimmerli... And many more!
WEDDINGS & MADE TO MEASURE
For your formal wear, Inzerillo selects for you the best Made in Italy brands with Ready to Wear garments and the best fabrics for a Made to Measure. From each garment to the accessories, to feel perfect on the most important occasions, book a private appointment with our image consultants.
Made to Measure is not simply dressing a man well. Tailor-made means to sew a dream of soft and precious fabrics on the customer. Every little detail is studied on the figure and personality of who will wear it. For a unique and unrepeatable look.
PERSONAL SHOPPER & WISHLIST SHOPPING
Our personal shoppers are style lovers with a long experience in the world of luxury fashion. They are a trusted guide who will accompany you in choosing the best garment for every occasion, with tips and tricks to create the perfect look for you. Our image consultants are always at your service in our Boutique in Palermo but you can book an exclusive appointment by clicking here.

You can also try at our boutique your e-commerce wishlist by booking a dedicated appointment during which our image consultants will be able to advise you on the best combinations with what you have chosen from the site.
Opening Hours
Monday - Saturday
09:30 AM - 1 PM
04:15 PM - 8 PM
Address
Contact
Phone & WhatsApp
Email